That's me being creative right now. In fact, I want to take you to a dream, where there are only butterflies flying around, making you happy and joyful (being creative again, ha)! What about decorating your home with butterflies? They represent the freedom, wisdom and happiness (according to different mythologies), they're one of a kind – each of them beautiful in their own way. I think they'd give to a space a special charm and a touch of innocence. I'm pretty sure that when I'll have a baby girl, her room will be decorated in a butterfly theme (or at least have few butterflies here in there). But I also think that butterflies can be used as decorations in living rooms, grown-ups' bedrooms – the atmosphere feels romantic when surrounded with butterflies, don't you think so? Here are some inspirational pictures to help you understand what do you feel for butterfly decor: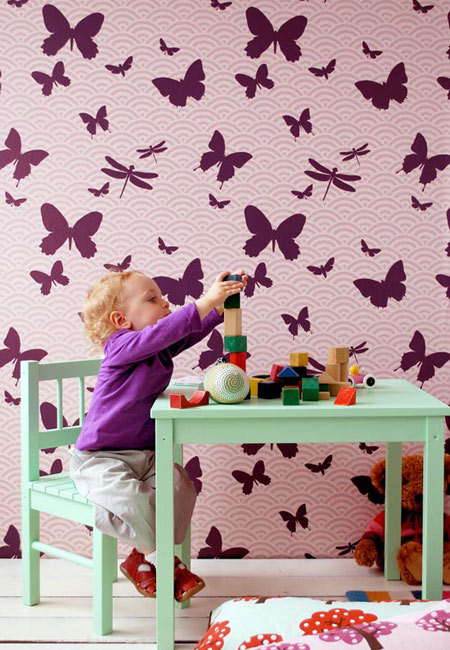 beautiful butterfly wallpaper for a nursery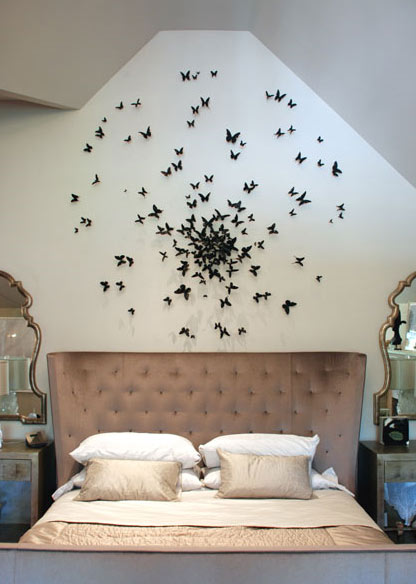 butterflies in a grown-ups' bedroom – they're made from beer cans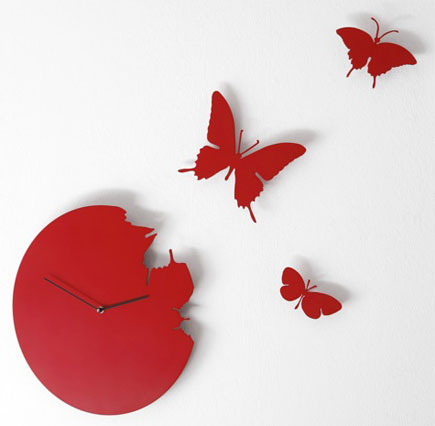 how sweet is this butterfly clock?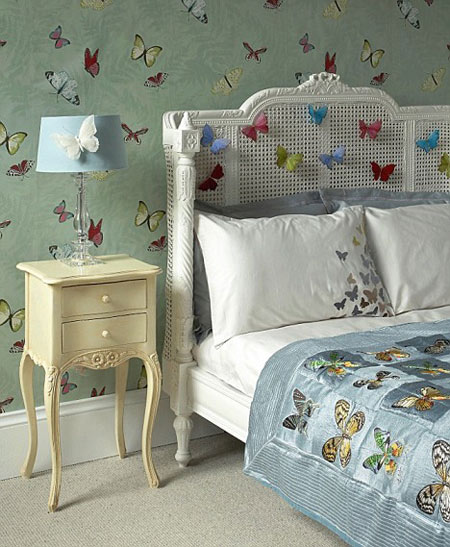 butterfly themed bedroom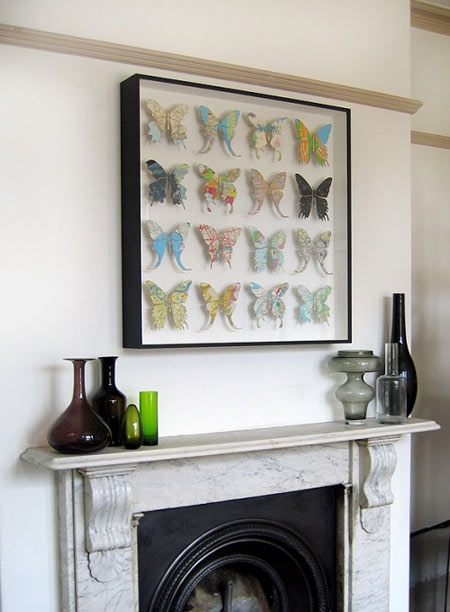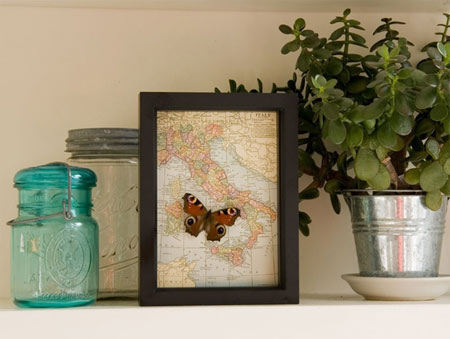 framed butterfly #2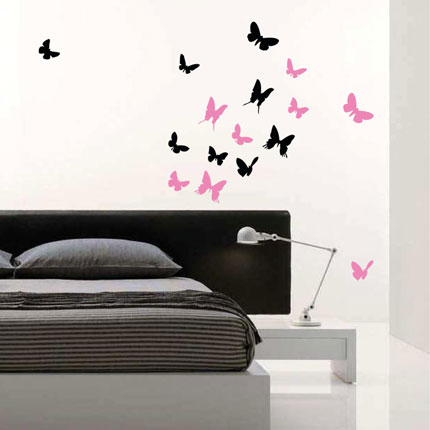 butterfly wall decal – another idea for a bedroom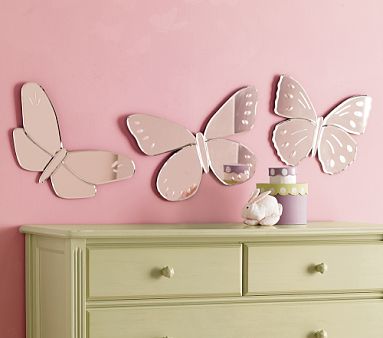 butterfly mirror tiles for a girl's room – looks fabulous!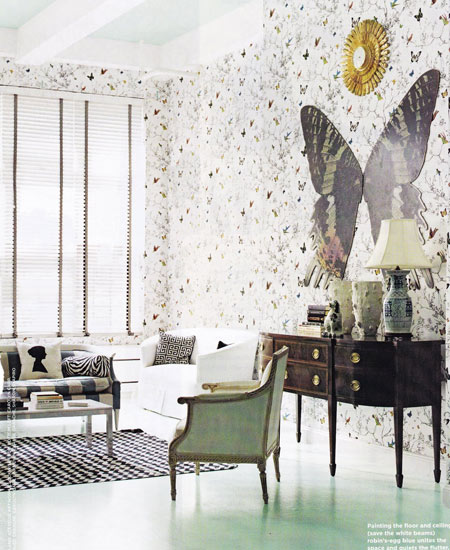 love the huge butterfly on the wall+notice the wallpapers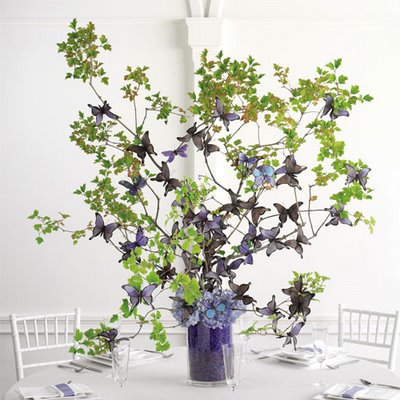 beautiful centerpiece for a spring party
Well, I've shown you lots of ways how to have butterflies in your home decor, is there something you liked the most and maybe consider using the idea? I really hope I was helpful!