Hi, dears! Once again I'll say that – I'm so grateful to online social media for the great inspiration it's sharing every day! Example: I'm following Living Etc. on Twitter and today I saw a link they posted there, which took me to a gorgeous article on their site! The article was all about quirky staircases and I totally fell in love with the colorful ones. Pure gorgeousness and I'd be happy to have a rainbow staircase in my home. It would make for a cheerful atmosphere and a fun interior design. So I felt I needed to show the inspiring staircases to you and here they are: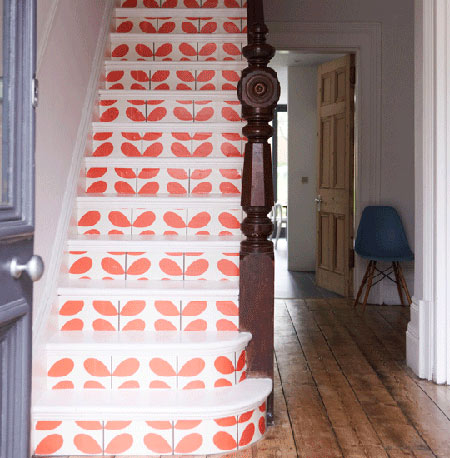 stick sweet wallpapers to the edges of the staircase and enjoy the funky result!
and how beautiful are these runners?
*images via Living Etc.
So, my lovelies? What do you think about them? Would you like to have a colorful staircase in your home or you prefer to be more traditional?