Finally a 'color inspiration' post! These days I'm dreaming about a seaside getaway. With all the rain we've had the last few days – a spontaneous trip to the sea would be great! Thinking of all those refreshing, breezy colors sounds dreamy while being stuck in a city! But enough about the awful weather, let's think of the seafoam green color, shall we? This color it's such a fresh twist to any interior, isn't it? When combined with deeper shades seafoam green creates the feeling of sophistication and style, unlike the mix of seafoam green and light colors – what a clean and refreshing look!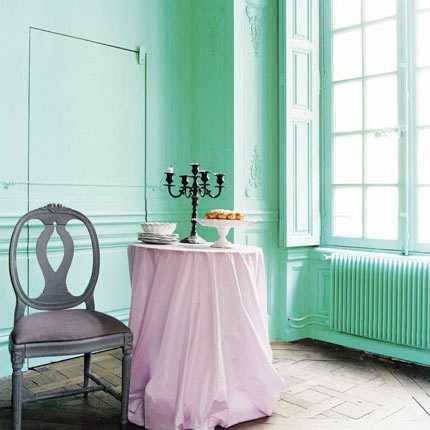 vintage bottles via Etsy



Doesn't this color feel so fresh? I hope I managed to bring  breezy moments into your life with seafoam green!