Tracey Leigh is an interior designer from UK, who is also selling vintage cushions and accessories, which are both modern and eclectic. I've found the tour of her home via Made by girl and I just NEEDED to share it with you! With lots of vintage fabrics and patterns, lovely colors and pretty details – you'll fall in love right away! So without further ado, here are the pictures: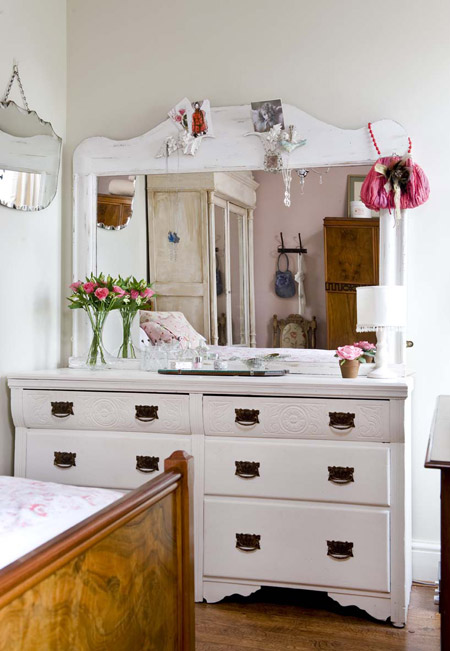 *images via Made by girl
I find this home so relaxing and serene, just like a home SHOULD be! And what about that kitchen? Oh my…I slowly died! Everything it's so neat and well organized, one of the coziest homes I've ever seen!
What do you think about this space?