Hi everyone! I hope you're enjoying your Thursday! I definitely do! In the morning I was pleasantly surprised with the new issue of Lonny mag which was launched today. The team did a wonderful job (again!) by featuring a lot of talented people, sharing with us tips about outdoor decorating – just on time as it seems summer has finally settled down here! I loved all those over 200 pages, so I'll now share with you some designs that took my breath away and I'm still recovering after the dose of gorgeousness I witnessed:
Designer Bunny Williams' seaside condo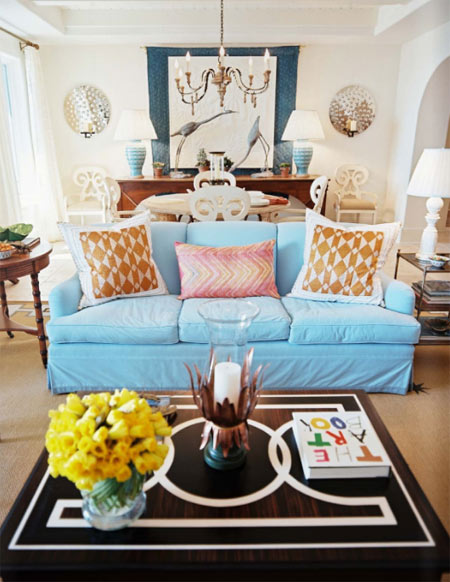 the blue cotton slipcover adds a charming serenity to the living room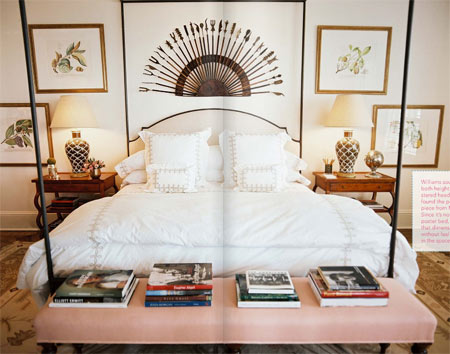 the symmetry of the master bedroom makes the space so stylish
Designer Lee Kleinhelter's rustic yet modern home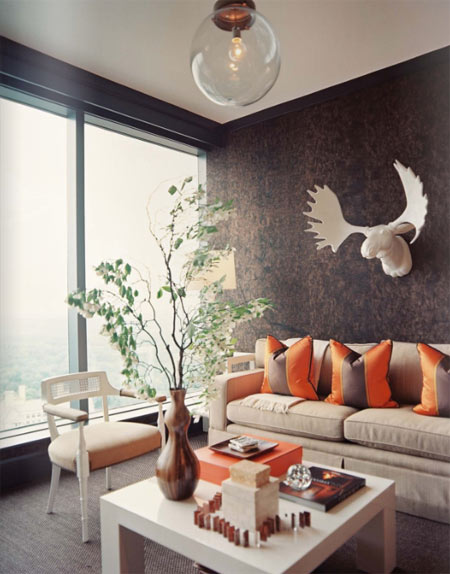 love the orange, brown & beige that are dominating in this home
Designer Elizabeth Bauer's Gramercy Park Studio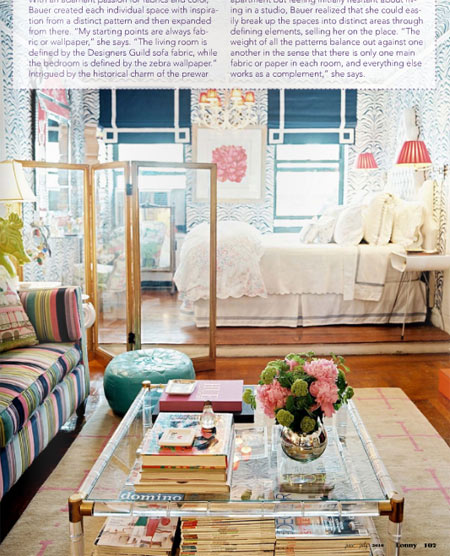 the use of colors and patterns in this place is amazing!
Lonny Editorial Assistant Ellie Somerville New York home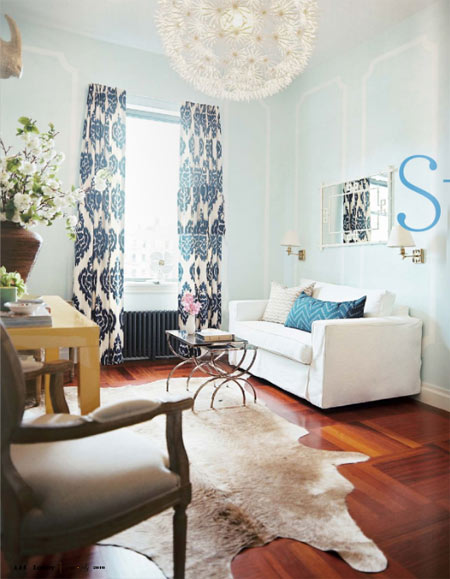 this chandelier is to die for
Writers Tom Dolby & Drew Frist weekend house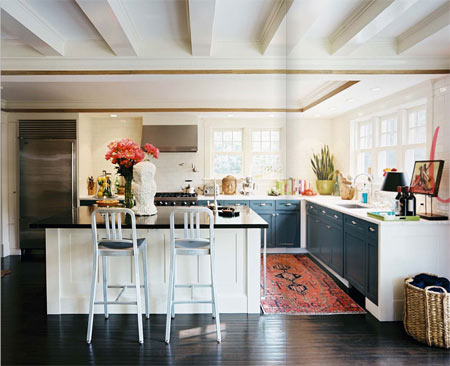 this organized kitchen decorated with white & navy looks very stylish. love that rug!
Ethan Feirstein & Ari Heckman's West village apartment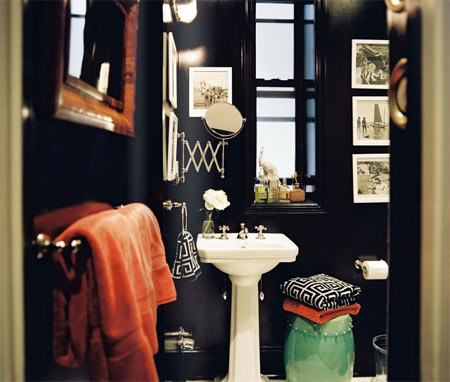 the dark bathroom, with white frames and tiles – fancy and chic!
Kate Spade New York Co-President and Creative Director Deborah Lloyd in her Highland Lake home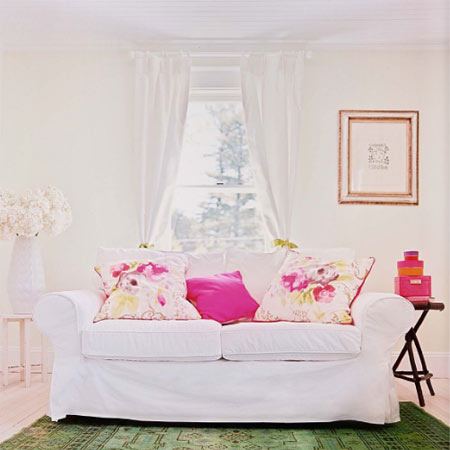 how pure and romantic is this room? LOVE the pink cushions!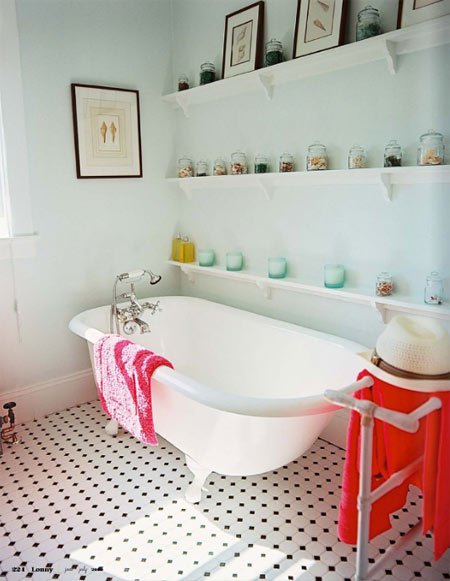 open shelves in Deborah's bathroom – perfect place for her sea glass & shell collection!
I would like to include so many more delightful pictures from designers' homes – so frustrating that I can't have in my post the entire Lonny! Anyways, you can check the magazine for the rest of the spaces that are so very inspiring and beautiful! And I hope you enjoyed my personal faves!