Earlier today I got myself thinking that I'm a chair-addict. Seriously, I've blogged about Eames' chairs (the rocker is my all time favorite), Saarinen's tulip chair, butterfly chair and I even have a chair wish list! Does all of this make me a chair-addict? I guess so. Another friend of mine is Bertoia wire chair, designed by Harry Bertoia in 1952 for Knoll. Its design it's all about simplicity and elegance. Considering to have this chair in my yard one day as I think Bertoia wire chair is meant to happily live its life in the backyard, with nice cushions on it or an entire cover. As I was researching about Bertoia, I found out that the wire chair is actually of two types: Side chair and Diamond chair (or lounge seating) and I really dig for both of them, although I'd choose the Diamond chair (the shape of it is killer!). Here's some inspiration just for you to understand my huge love for these two designer chairs.
Bertoia Side chair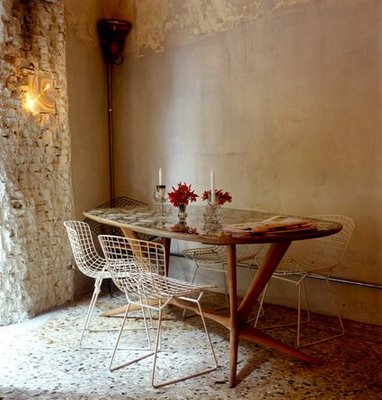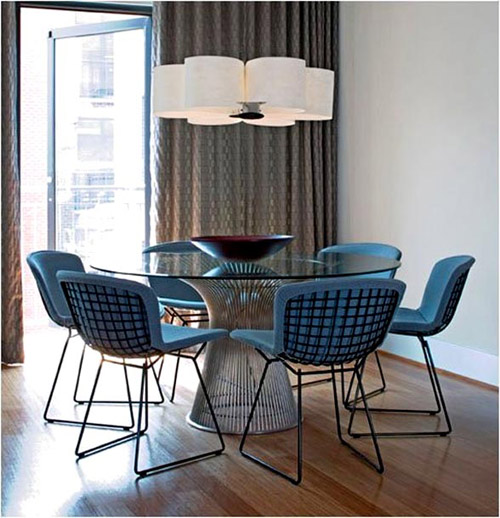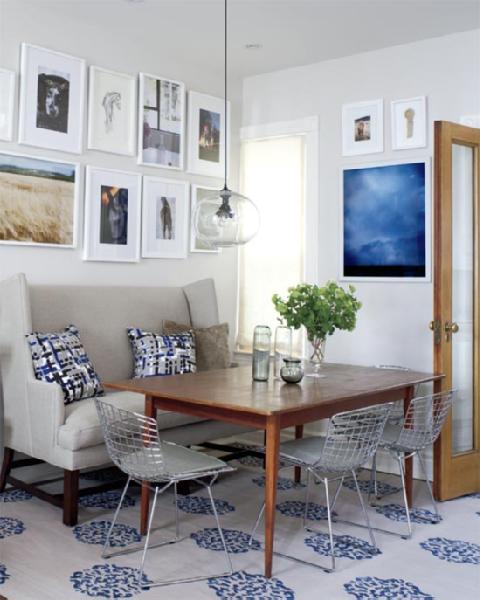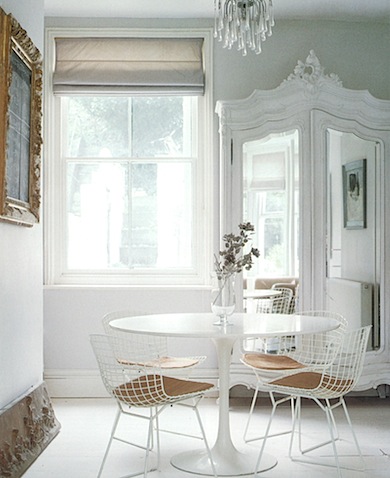 Bertoia Diamond chair (notice the different shape)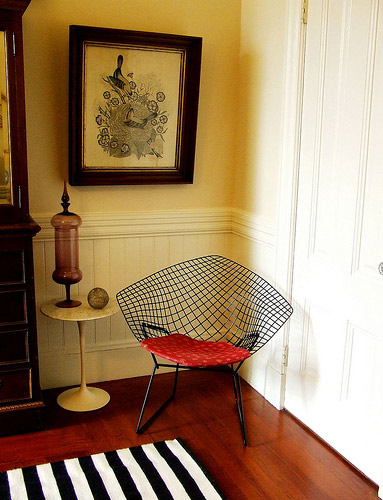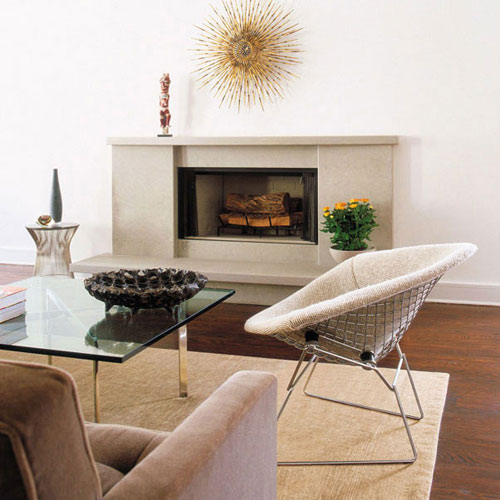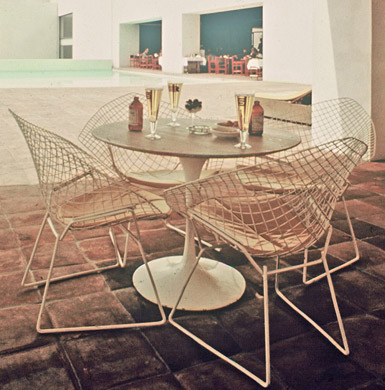 Aren't these chairs so beautiful? Really love the design which is more likely very durable, after all it's wire we're speaking about! They can come in different colors to fit in every interior. I say Mr. Bertoia did a wonderful job! What do you think?