Wren is an adorable baby girl of the lovely Holly from Life in the fun lane. Holly did an amazing job by putting together her baby's room, it's decorated with two of my favorite colors: white and turquoise in different shades. The room looks very elegant due to the white, but so cheery and fun thanks to turquoise! I loved it and I think it's a must-see for moms-to-be, the perfect place to get inspired! Oh and by the way, you will see the turquoise in Martha Stewart pom poms which I simply adore and been looking for tutorials to make them myself. If you know some, please share!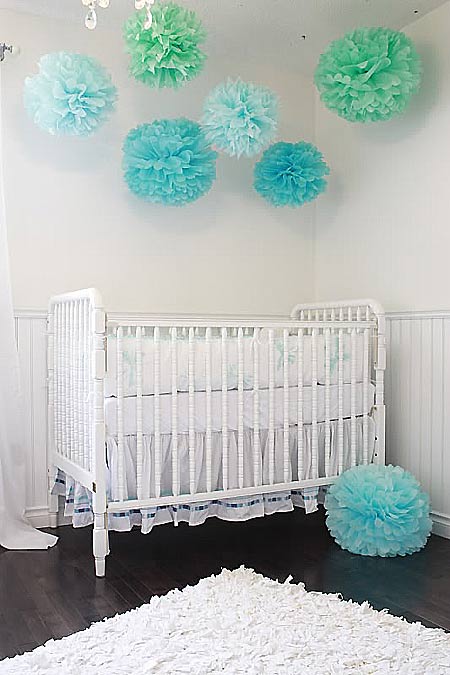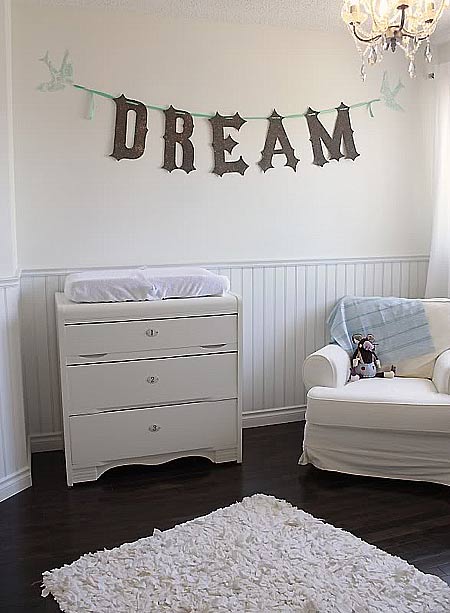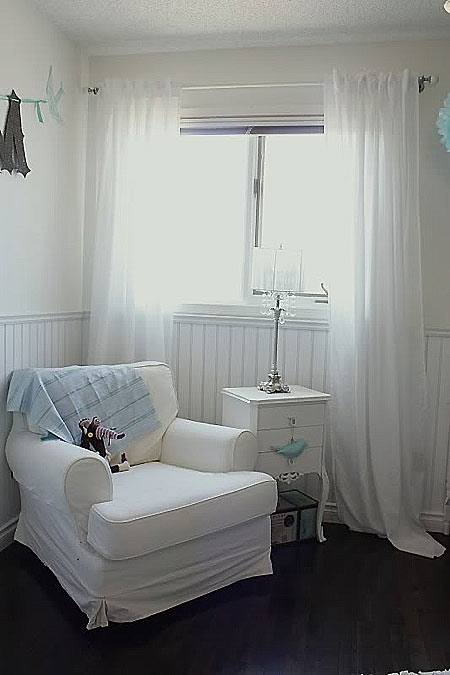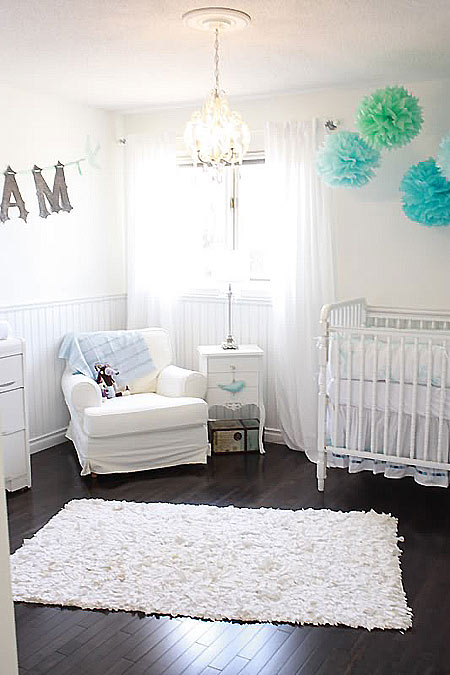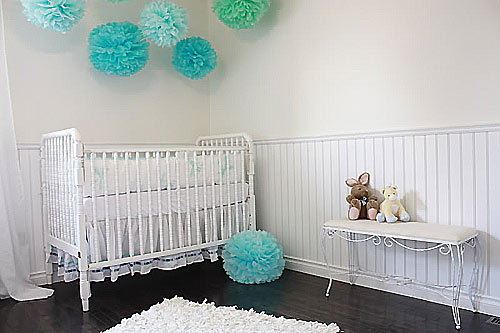 *images via Life in the fun lane
This crispy white makes this room so neat and pure! And those pom poms? Not only the popping colors is stunning, their shape and design are killer! What do you think?