These past days I've been dreaming about a spontaneous summer getaway, just to pack my luggage and leave on a jet plane :). Speaking of luggage! Where is the best place to find the perfect briefcase, suitcase, luggage set, as well as everything you need for home from decor to furniture? Of course CSN Stores! Having over 200 sites, can you try to imagine all the things you can find there? I hardly can as my mind feels overwhelmed by the idea of browsing all CSN stores! Here are some (very few!) things you can find over at CSN stores: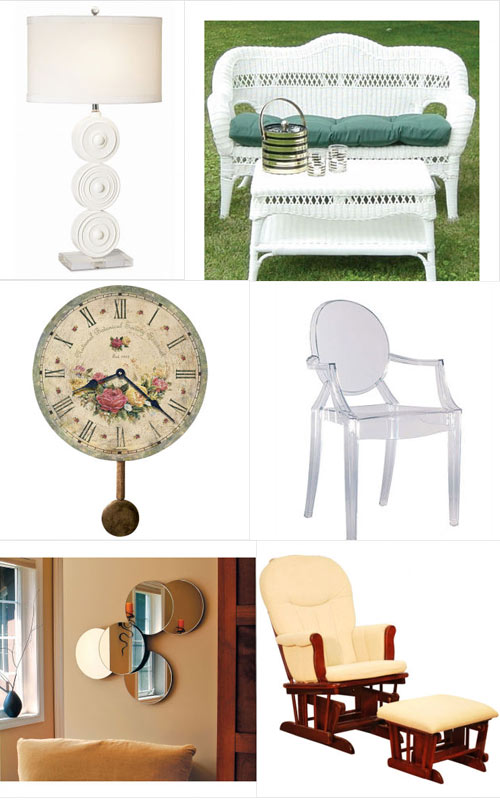 The very generous CSN Stores is offering to one creamylife reader a gift certificate with the value of $40 to get whatever you like and you have the freedom to choose from all (!) their 200 stores!!! Yes, they're that generous and I'm jealous I can't enter this giveaway myself, they have so SO many pretty things I'd love to own! However now you have the chance to win.
That's how you can enter the giveaway (all the entries are mandatory):
1. Check CSN Stores and let me know by leaving one comment what would you choose if you are the winner.
2. Follow creamylife on Twitter, click here.
3. Like creamylife on Facebook, click here to like.

3. Blog/tweet/post on your Facebook about the giveaway for even bigger chance to win (if you tweet, use @creamylife, so I can track your tweet, if you blog or post on your Facebook about the giveaway, come back and leave another comment including the link to the blog post or Facebook status).
That's it! The giveaway is open until July 26, 2010, the winner will be chosen and announced next Tuesday – July 27, 2010.
P.S. Giveaway open to US and Canada residents only, sorry!
Good luck to all!
UPDATE: The giveaway is now closed.