…not only they are a beautiful, stunning detail in a room, trunks and suitcases also might be of much help if used as side tables in bedroom or coffee table in living room. Not to mention the knocking off effect if looking at them as pieces of decor. You won't be surprised if I say that I absolutely adore when the above mentioned trunks and suitcases are vintage looking, retro styled and showing off  the beauty of the time which left marks making them utterly charming and timeless. I'd give up all those modern, expensive tables for a priceless Louis Vuitton vintage suitcase that will inspire me every day, brightening up my life!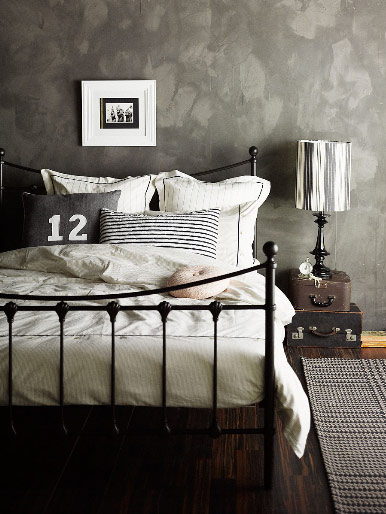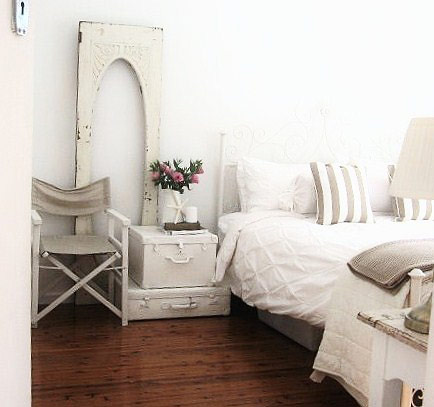 But in case I can't get a Louis Vuitton suitcase, a washed-out white one (or two) will do the trick.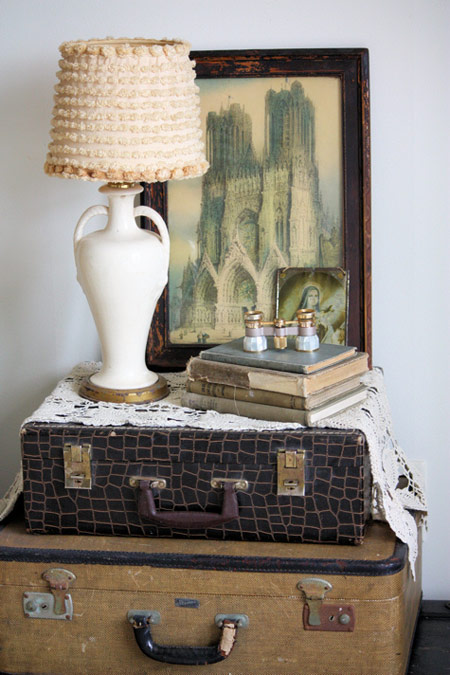 If some generous and kind reader would love to make me a gift, but suitcases aren't his/her forte point – no worries, this lamp will make me the same happy as if I got a vintage suitcase!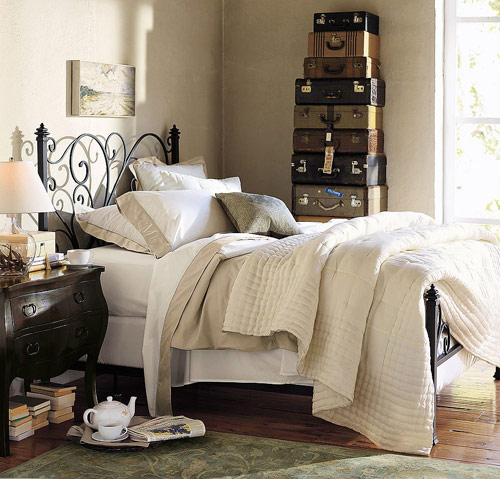 This above picture is HEAVEN, isn't it?
Now it's time for trunks' round-up: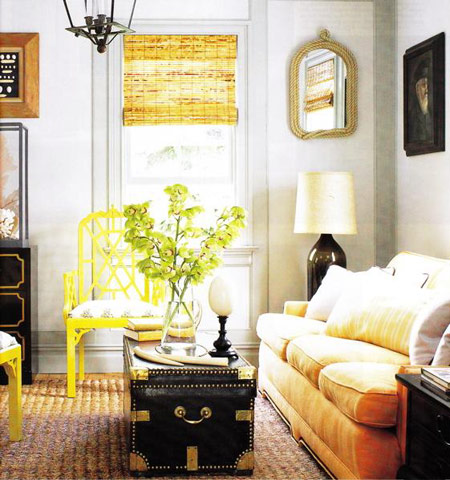 This picture is a long time favorite of mine as it's pure perfection – all of it!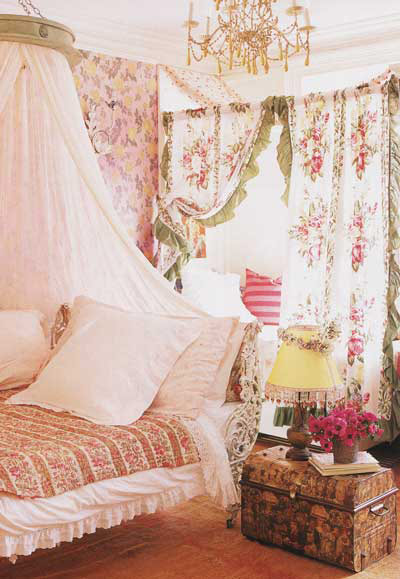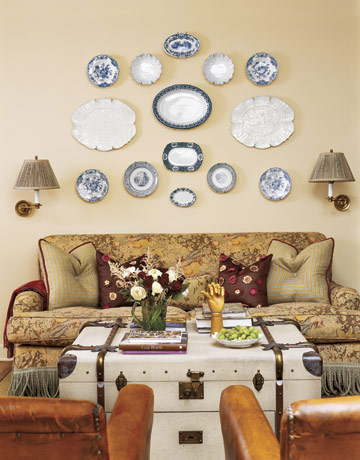 Now can you imagine the multitude of storage opportunities a trunk has?! That's definitely a VERY useful piece, so speaking of that gift I mentioned before – trunks are also welcome!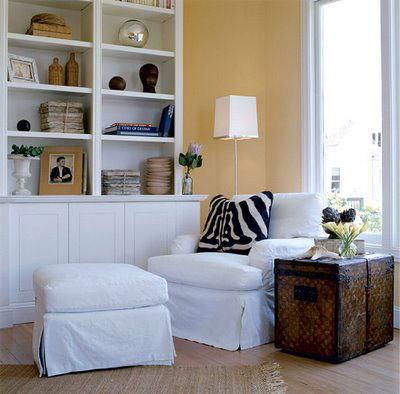 So, my lovelies, did I explain good all the use you can get of trunks and suitcases? Oh, but maybe some of you, my stylish readers, already own a trunk or two? If so, what do you think about them – aren't they amazing?