Good morning everyone! Yesterday I asked all of you if you'd like me to do a review of Moj Stan (my apartment), a Serbian design magazine which I adore and buy it every month without looking back, and you all liked the idea, so here I am now. Moj Stan has always been a favorite of mine, because of its colorful content! They always bring up the best tips and advice, the easiest DIYs and the most gorgeous pictures! When I open it, I feel like abducted as I'm no more on earth, I'm in design heaven, seriously! Now you can imagine my excitement when yesterday my husband bought for me the latest issue! (Isn't he the sweetest?) Oh and another thing about the magazine! This issue was a wee bit different than the others as it had lots of pictures in earthy tones, woven inspiration and plenty of French country deliciousness! I kid you not, Moj Stan is a must, so run, don't walk (if you're local).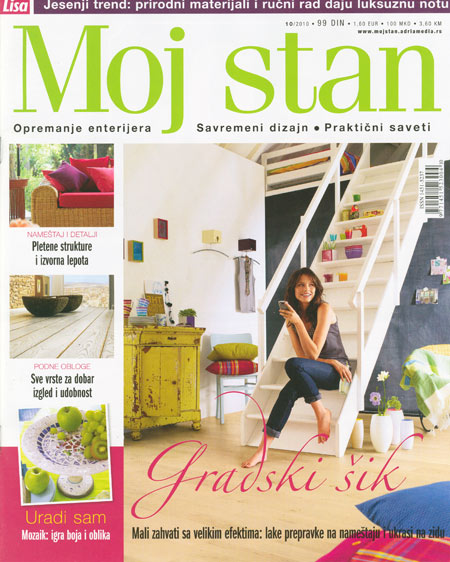 The cover says 'Urban chic' and there is a lot of this!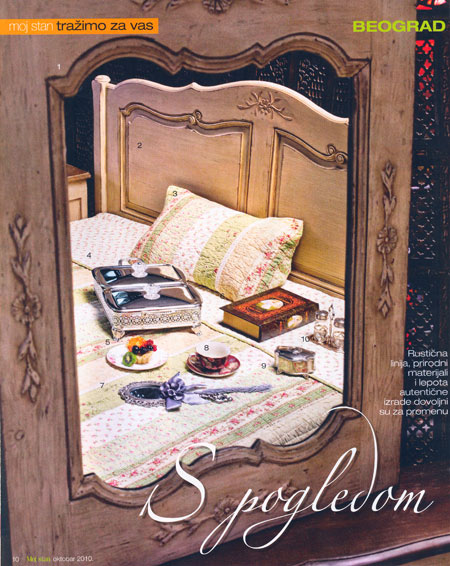 With every issue, Moj Stan is also a shopping guide, offering us an amazing list of trendy products, where they can be bought and their price! Brilliant!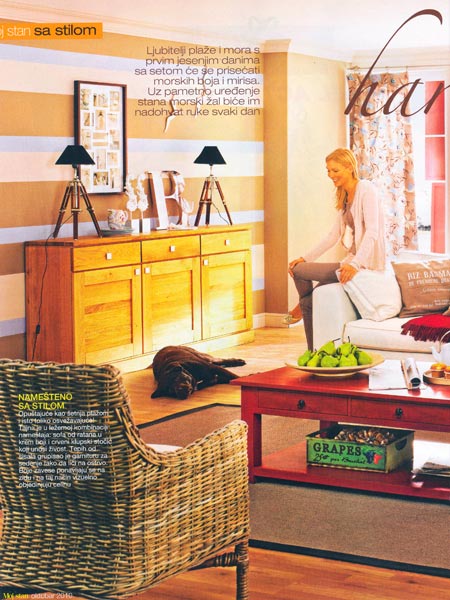 I adore those tripod lamps!
However they didn't forget about the good old times – bright colors meant to give you a boost and maximally cheer you and your apartment up!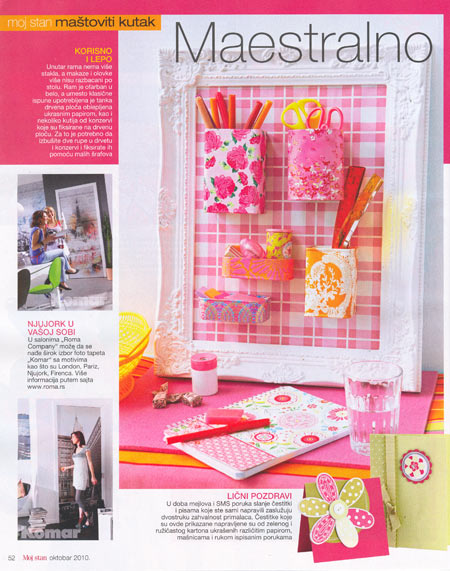 How pretty is this inspiration board? Would work perfectly in a girl's room.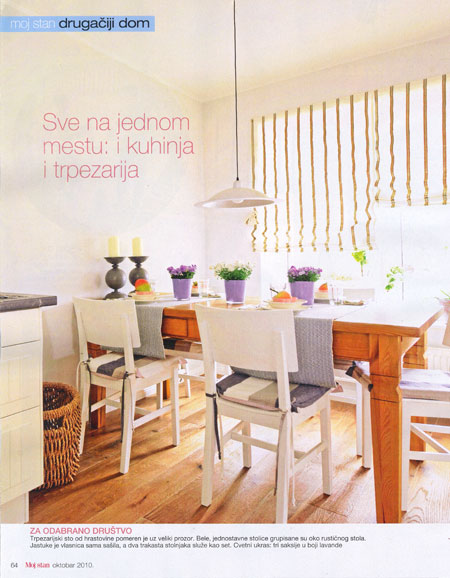 Ideas how to combine the kitchen with the dining area (in case we're speaking about small spaces)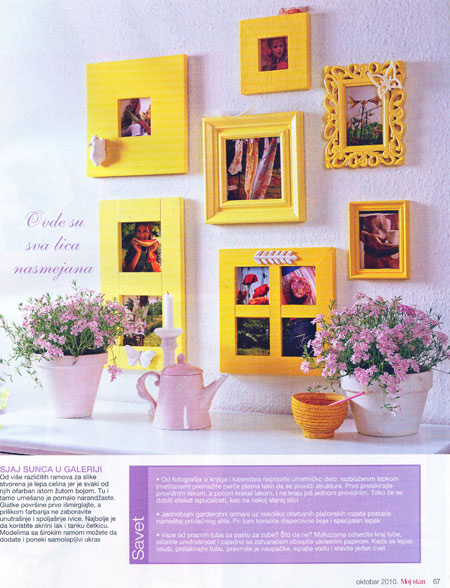 This article is about bringing sunshine into your home through the decor and believe me, the pictures made me HAPPY!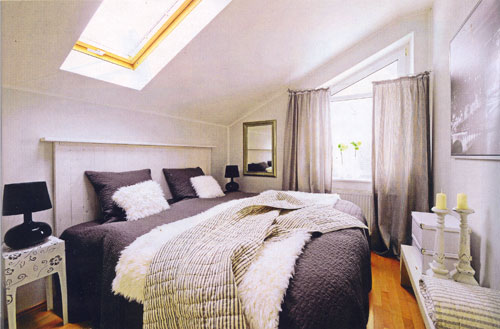 I guess this picture is what says 'urban chic' with all the stylish and just grand details!
*images via Moj Stan, scanned by Ludmila for creamylife
So what do you think about this magazine? Would you like to see its review every month?