We all know that for a productive day we need an office which is both cozy and motivating. And yes, I truly believe an office is like a bed – crucial for one's life, I mean how cranky can you be when your bed sucks, right? So since I don't really have a comfy-inspiring office, I decided to browse around the web and indulge myself with pretty pictures – hopefully that will make me do something to improve my own situation. Ok, enough chit-chat, here are some office spaces that have me drooling big time.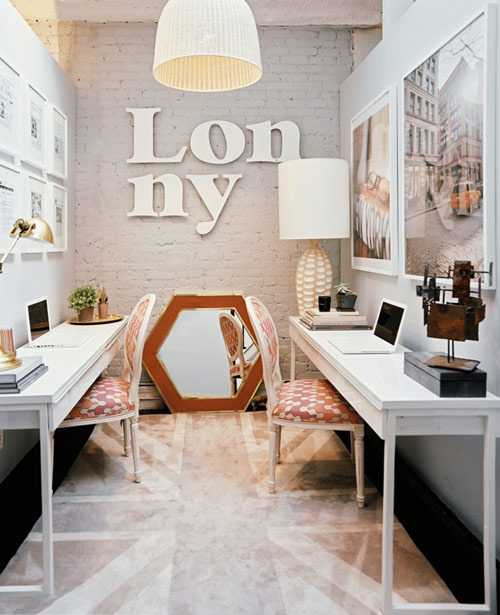 First of all, there's Lonny office – need I say more?
And then there are delicious grays, with pops of colors and statement pieces – perhaps a bit masculine designs, but definitely inspiring!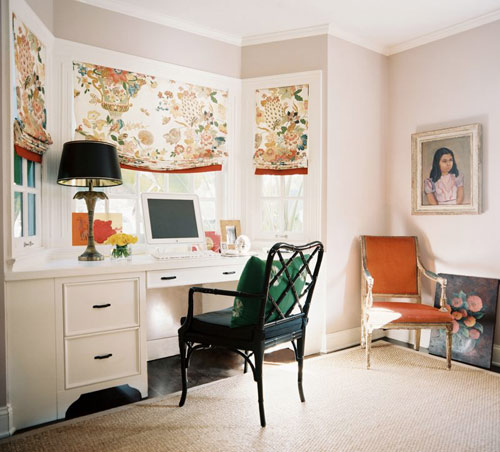 Or what about softer versions that just whisper ideas and romance? I'll take that too!
Well, that would be it (just kidding, inspiration has no limit in my case), I'm really loving these spaces – bookmarked for future!
*images via Lonny