Hi, dears! It's Saturday and before signing off until Monday I wanted to introduce you to Valéry Goulet, Edmonton-based designer and illustrator and owner of Valerydesignwrks. Valéry contacted me yesterday and kindly offered to take a look at her work, just in case I may like it. And I did look. And I don't regret at all! I'm usually not blogging about illustrations, but this time I couldn't not to, her designs are too cute! And besides illustrations Valéry also is creating beautifully patterned wallpapers, pillow covers, calendars, note cards, sweet clocks and wall decals. And people, I fell in love! The patterns Valéry is using are just as gorgeous as you'd imagine, the perfect PERFECT place to use them would be a lovely nursery or kid's room! I'm absolutely encouraging you to visit her Etsy shop, online boutique and site for more eye-candy, meantime here's a sneak peek:
Wallpaper pattern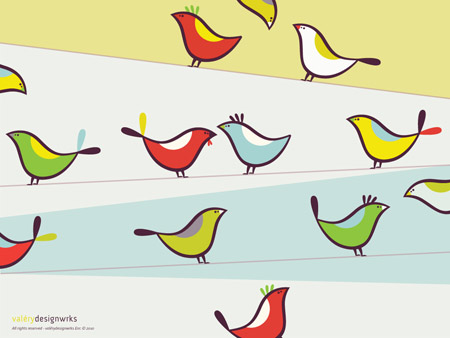 Wall decals
Prints & Illustrations
Home goodies
*images via Valerydesignwrks & Valerydesignwrks Etsy shop
Aren't these so beautiful? They really make my heart melt, how amazing would look those first wallpapers in a nursery? GORGEOUS!!! Once again, visit  Valerydesignwrks to see more of this beauty!
I'm wishing you now a fabulous weekend! See you back here on Monday!
xoxo, Ludmila