Lately, I'm so much into Etsy. Maybe it's because that place is the biggest storage of inspiration I've known so far or maybe because it's about all things handmade and it's always captivating to see what other people are able to create with their hands, right? Anyways, I was searching through Etsy these days and I found one store which is a favorite now! The first fave Etsy store! So exciting! Please, welcome Dedeetsyshop! I'm liking so much their pillows, they're so cozy. I picked up some of them for you: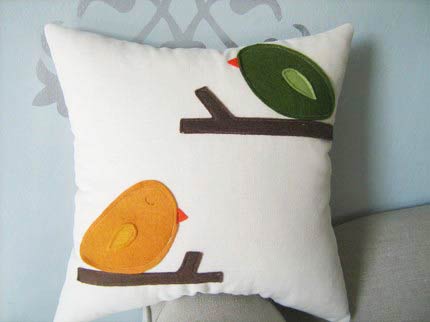 The best of all is that you can customize your own pillow, you can order it in a different color or size! Isn't that great?! It definitely is!
What do you think about these pillows?