You all remember Fifi and her lovely paintings, don't you? Well, listen carefully now – Fifi has a great sale over at her blog which will happen until June 5th, so make sure you stop by and maybe find the painting that will warm your heart! Meantime, I spotted on Fifi's blog a great collection of paintings with shoes on them. I couldn't resist, I just needed to show them to you, as they're so glamorous and fabulous!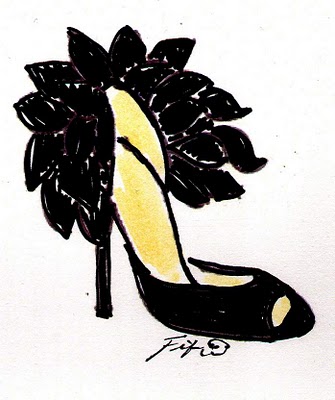 *images via Fifi Flowers
These are some items from Fifi's collection, visit her blog for more! They're beautiful!