So…Some time ago I saw on Anna's blog, Door sixteen, her post Let's pretend we're tourists, made up of pictures she was taking while walking through New York streets, pretending she's, well, a tourist :). Today, inspired by the lovely Anna I decided to do the same – be a tourist! And it wasn't that hard, after all I moved to Belgrade nine months ago and there are moments when I do feel a real tourist! So, I took my camera and to downtown I went! Please join me in my trip all the way to Europe, to a beautiful country called Serbia and its capital, Belgrade!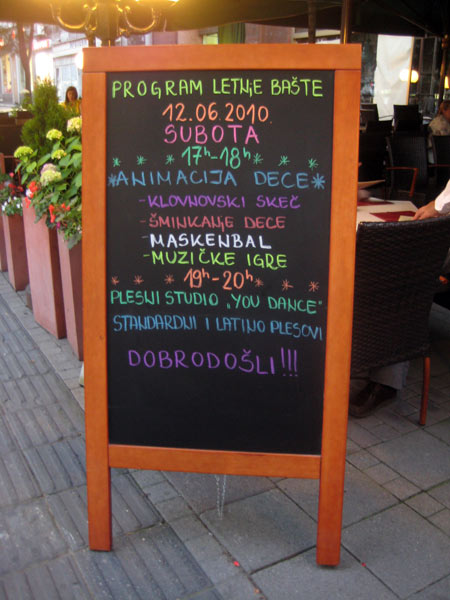 a pretty chalkboard sign outside a restaurant. the last line says 'Welcome!'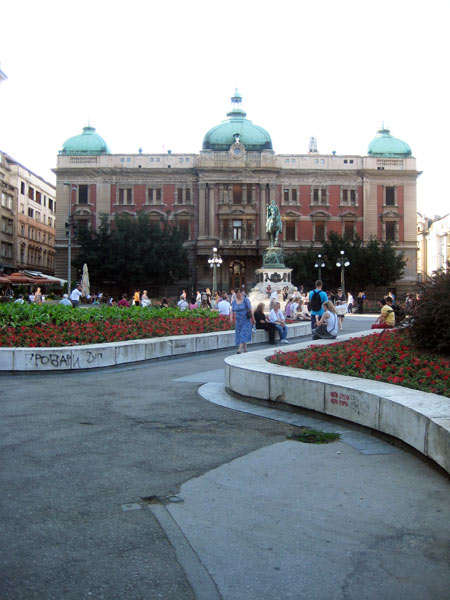 National History Museum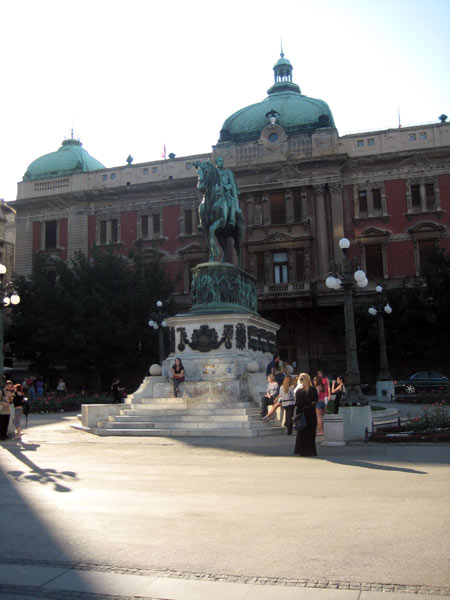 Republic square – Trg Republike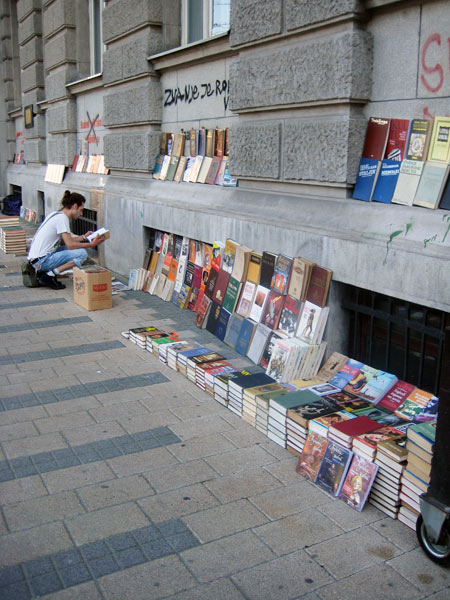 a kind of flea market, only with books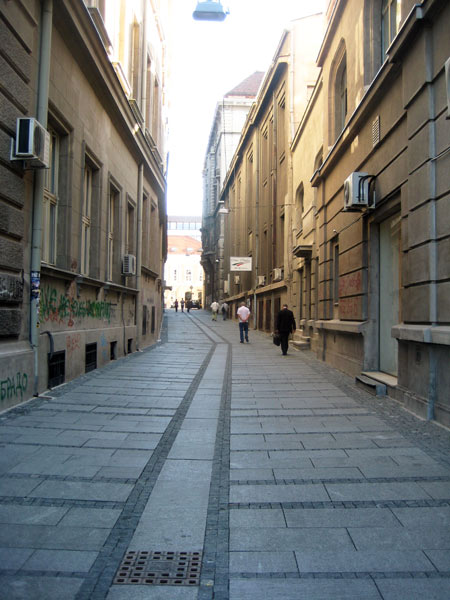 this was one of the main streets of Belgrade 500 years ago! it's so narrow, can you believe that?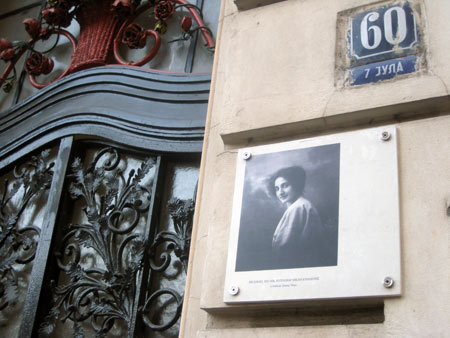 proof about how old are those streets – vintage picture and check out the street sign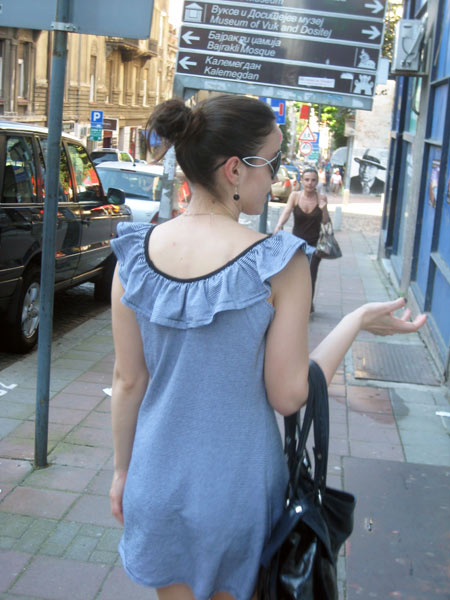 that's me, being a tourist! :)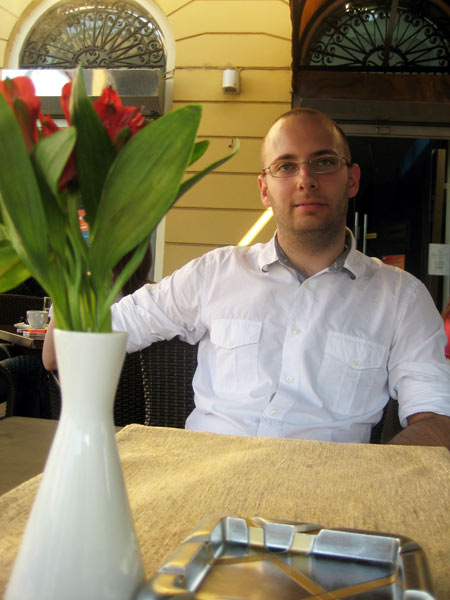 and my handsome husband, being my guide :)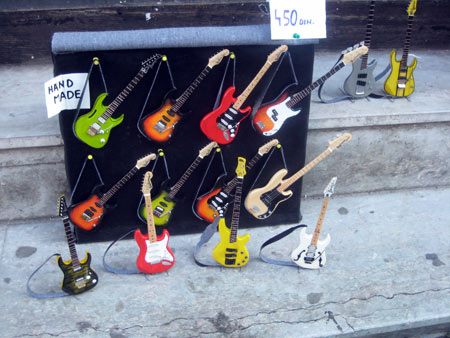 as I said, Serbians are very creative people!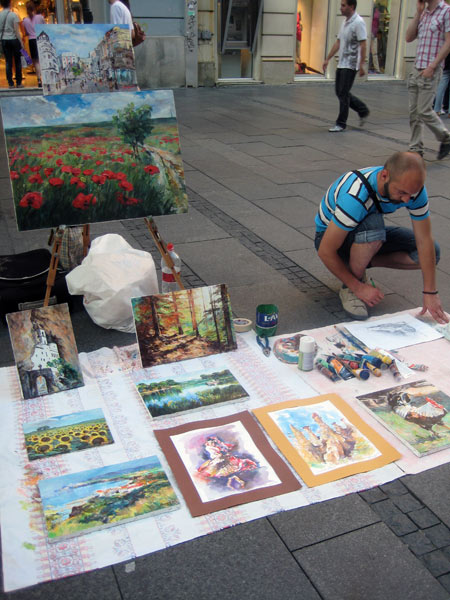 aren't these paintings so beautiful?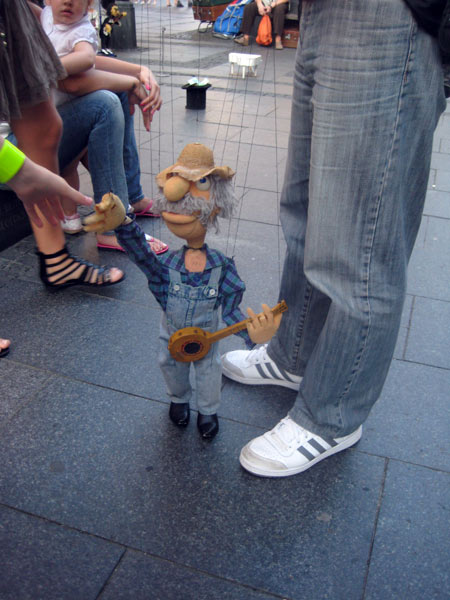 this little guy gave me a handshake too. he was nice, although all the kids were scared of him :)
*pictures taken by Ludmila for CreamyLife
I really hope you enjoyed this little journey! I definitely liked being a tourist and I guess more similar posts will follow! xoxo