Before signing off until Monday, I must share with you a picture which I thought is really REALLY fabulous! It's a picture where masculine meets feminine, vintage meets modern and altogether this is what makes that image superb and so inspiring!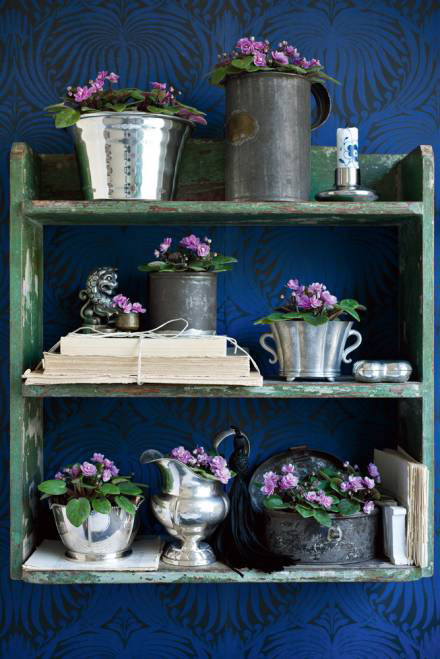 *via Skona Hem
Tell me what do you feel when you see the dark blue Lotus wallpaper against the pretty, feminine violets? I told you, perfection! I'm wishing you a fantastic weekend, enjoy it and I'll see you on Monday, lovelies!
P.S. On Monday my giveaway sponsored by CSN Stores ends, so you have time to enter until then!
P.P.S. On Wednesday next week I'm traveling to see my parents (to another country), I'll be with them for two weeks and then they'll come to visit us here and attend my wedding :), so blogging will be lighter until August 15th. I'll try to pop up here every day and post at least once per day, but in case I don't show up, you know what I'm up to :).