Hi everyone! Time for one more 'blogger to blogger' post and this week please enter my lovely girl Leslie of A blonde ambition blog! Leslie was among the first bloggers I discovered months ago and her blog gave me a boost to define my own style and aesthetics, understand what do I want to blog about and how much I want to bring joy to my readers, through my posts. Leslie prepared a gem of a post, so now, please grab your tea or coffee and read carefully as I assure you lots of useful information is on its way!

"First of all, I'd like to express my sincere gratitude to Ludmila for allowing me to be a part of this wonderful series! Creamylife has always been one of my "must-reads", so it was incredibly humbling to have been offered the opportunity to guest blog here.
I began A Blonde Ambition in July 2009 as a way document my life and I honestly never dreamed anyone other than a few friends or family would be interested in reading my daily ramblings. Nevertheless, I'm over the moon at the outpouring of interest from fellow bloggers and readers, both across the United States and overseas.  It makes this southern girl blush, y'all : )
Let me first say, I never had a calculated plan for promoting my blog; I simply started writing about things that interested me and hoped that someone else might be interested as well. To say I've been "flying by the seat of my pants" would be the understatement of the year.
So what makes a blog successful? How do you promote a blog on a shoestring budget? What keeps readers coming back for more? Though I'm about as far from an expert as one can get, I have learned a few things through this juncture that have definitely aided in the success of my blog. Some best practices, if you will:
Be Your Own Cheerleader
I've gotta say, I'm a huge proponent of shameless self-promotion. Tell your friends, your family, your co-workers, your hairstylist and your dentist that you're blogging and don't be shy about it, ladies. It's no secret that word of mouth is one of the most effective ways to advertise and, best of all, it's totally free.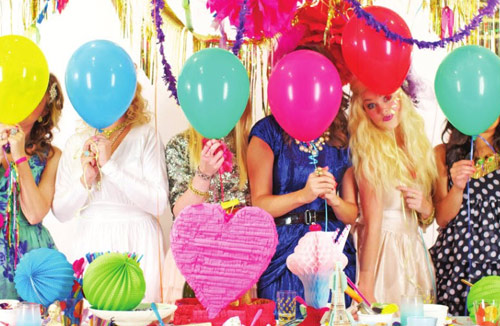 Give It All Away
Some people think of blog giveaways as the equivalent of buying your readers ; ("Follow me in exchange for a chance to win a new handbag"…"Fan my blog on Facebook and I'll give you my first born!"). But you know what? I'm totally ok with that. Engaging potential readers through giveaways and contests is a perfect way to introduce people to your content and hopefully hook them as loyal readers for the long-haul. So go ahead. Build your fan base, one free T-shirt at a time.
Write What You'd Want to Read
What do you write about to ensure people keep coming back? Well, for starters, ask yourself, "What would I want to read about?". Chances are, if you're passionate about something, whether it's fashion, home décor, photography, biology, etymology or George Clooney-ology, someone else in this great, big world will be too. People have a pretty good gage on whether or not someone truly cares about the content she writes, so pen your posts with enthusiasm and genuine curiosity in the topic.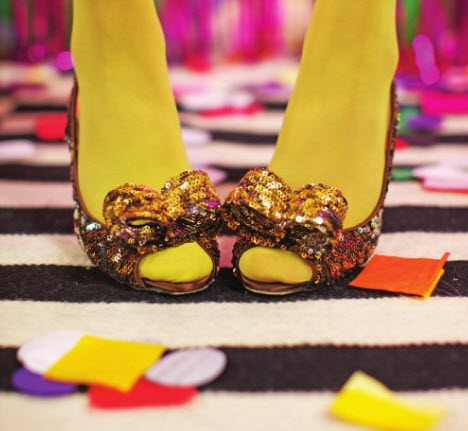 Keep Up the Pace
Let's get real for a sec…You can't expect to garner a huge following by blogging once a week, peeps. We live in a super fast-paced society with a major case of technology ADD. Taking a week off from blogging as a rookie, (i.e. within the first year) is downright fatal; you might as well pack it up and move it out. In the beginning of your blogging endeavor, it's especially crucial to keep your content fresh and your posts frequent.
Once again, a HUGE thank you to Ludmila for allowing me this "guest appearance" and thank you all for stopping by today!
Be happy, be safe, and most importantly,
Be blessed, lovelies-
Leslie"
*images via Rue
What a fabulous post, right? Clear points, understandable content and an experience shared by an adorable, talented blogger – I couldn't ask for more!
Thank you so much, Leslie, for everything! This post is sure to be bookmarked (I suggest this to all!) and I hope you'll all see this post like a brief guide! xoxo