Another successful title for this post would have been Halloween color inspiration. Tell me something, doesn't the thought about black and orange lead you to Halloween? It sure does to me! That's what happened earlier today, when I was checking some Halloween inspired pictures, the idea struck my mind instantly! However, I must admit that the combo itself looks pretty elegant and timeless, orange making it look very rich, while black is giving modern chicness. And I thought that touches of white won't hurt, making for a crispy, less spooky look :). Yet again, when I see orange paired with black I can't avoid thinking about Halloween, does it happen to you the same? Here are some pictures inspired by this color combo: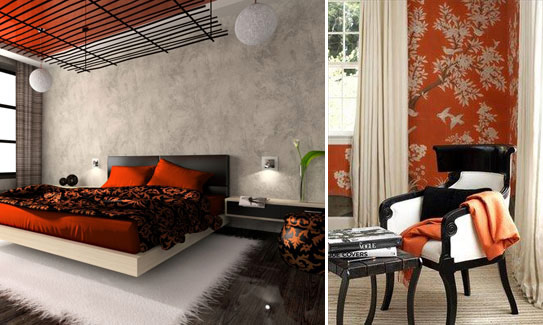 And in honor of Halloween I created this board with holiday props, just for fun :)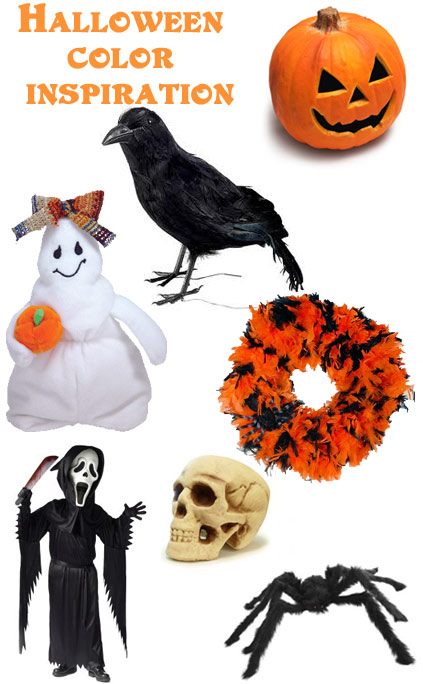 *image sources: 1, 2, 3, 4, 5, 6, 7, 8
Now the question: would you decorate any room in your home with these two colors or not? If the answer is negative, I'd love to know why? Creepy or it just doesn't appeal to you?