Happy Monday! For this week's Serbian Made I have a delicious post, literally! I present you the prettiest and the tastiest company here in Serbia, creating the most gorgeous cakes I've EVER seen: Tintolino Family! I had the opportunity to try both their salty and sweet catering and I can say it out loud – they're fabulous! Not only the team is super sweet, they're also responsible and reliable when it comes to business. They make cakes for different occasions from weddings to kids' birthdays to any other event in somebody's life. And yes, I wholeheartedly recommend them! And now here are few of their creations (plenty of pictures, sorry – I couldn't stop).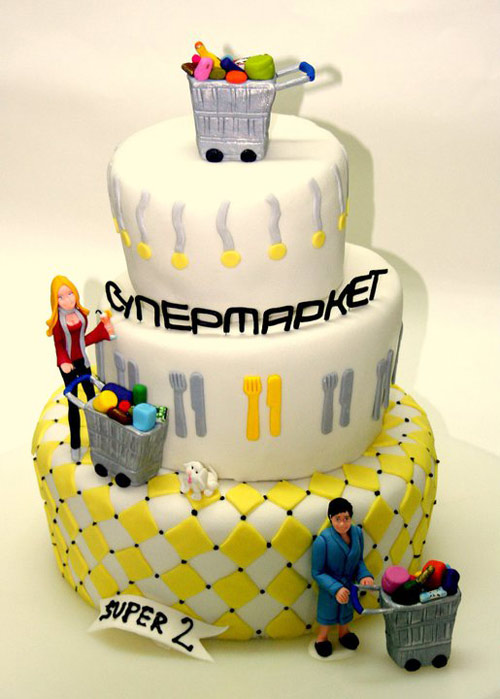 remember the Supermarket Concept Store I wrote about here? above is the cake for their 2nd birthday.
One word: YUM! My favorite part is the fashion and kids section (see last 8 pictures). They look like from fairy tales, unbelievably adorable! I love the creativity of Tintolino! Well done, huh?
Which one is your favorite?
*images via Tintolino Family