I have a tutorial for all of you, my dears! Spotted on Sweet Paul, oh my! that blog is so utter inspiring and full of creative ideas! The knitted vase I did awhile ago was also inspired by a post I saw on Sweet Paul. Alright, back to the tutorial! It's super-easy and not requiring too much effort! However you may need TIME to complete the project, so if you decided to make your own yarn vases, make sure you have the evening free :).
Here's you what you'll get as a final result: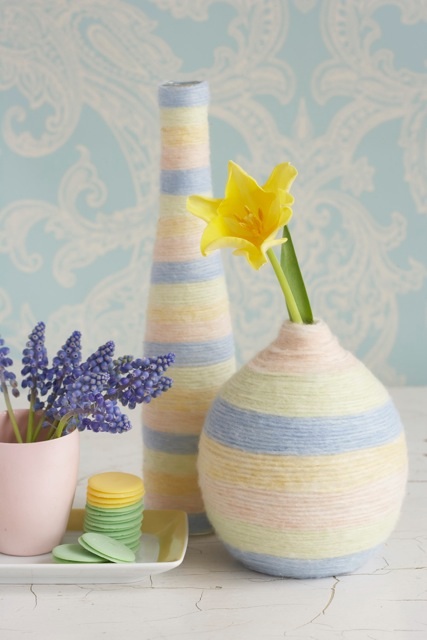 *image via Sweet Paul
And here you can find the tutorial!
Aren't these vases so chic? I love them! I'm planning to make one, when I'll get a lot of free time :). Happy crafting!